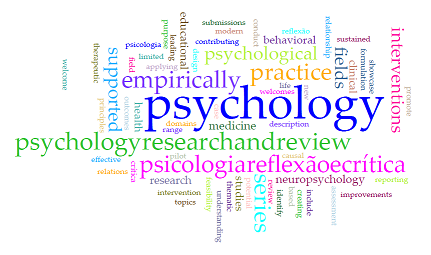 Psicologia: Reflexão e Crítica | Psychology: Research and Review is publishing a thematic series on empirically-supported interventions in psychology. This thematic series is edited by Dr Eduardo Remor, in collaboration with guest editors Dr Rik Crutzen (Maastricht University) and Dr Andrea Horn (University of Zürich).

The deadline for submission to the thematic series has now passed, and articles in this thematic series will be published as soon as they are accepted.
To read the latest published articles in this series please go to the thematic series page.